J.P. and Beckett were married at the Church of the Good Shepherd on October 27, 2018, and had their reception at Idle Hour Country Club in Lexington, Kentucky. Reel Special had the honor of capturing their wedding video. Check it out below.
When the bride is a popular fashion designer and decides to make her own wedding gown, you know it's going to be good. J.P. and Beckett tied the knot in Lexington surrounded by their closest loved ones and it was such an honor to capture their special day!
Beckett is the co-founder of AREA, a clothing brand based in NYC that you probably have seen on the likes of Beyoncé, Bella Hadid, Kendall Jenner, Kim Kardashian, Rihanna, and many others.
J.P. works for the investment giant Barclays, but when he first saw Beckett he introduced himself as the head editor from Vogue hoping the pick up line would bring out a smile. Eight years later, the couple celebrated "happily ever after" with their beautiful family and friends and we had the privilege of filming their incredible wedding!
Read more about the couple below from our friends over at Over the Moon!
Beckett Fogg, the co-founder of Area, the clothing line frequently spotted on Bella Hadid, Kendall Jenner, and Beyoncé, first met her fiancé James Palmer Beaulac at a Tribeca party in 2010, when he comically introduced himself as a "head editor at Vogue." "He thought we looked fashionable and that it would be a funny pick up line," she says. After he revealed his true identity (he works at Barclays, not Vogue), the two hit it off and continued dating for eight years.
Then last year, during Paris Fashion Week, Beckett was at a CFDA/Vogue Fashion Fund party when a friend asked her to meet up at another place close by. Instead of rendezvousing with her friend, James had flown to Paris as a surprise and was waiting for her with a diamond ring.
While the couple is based in New York, Beckett always knew she wanted to get married in Lexington, Kentucky, where she grew up. After choosing a date in October—"it's my favorite time because it's the month when all the horse racing happens," she says—the couple hired planner Melody Rodgers of Refined Social Events to help with planning their reception
at the Idle Hour Country Club. "I always said I would never get married at the country club and guess what? Once you get over a certain number of people, that's what you have to do."
Beckett initially didn't think she was going to have a big wedding—or even a big ring for that matter. "I really thought I wanted something very, very small," she says when showing off her center diamond with trillions on the side. "But then I went and tried on rings and once you see what they look like on your hand, I ended up with something so different than what I originally thought I would go for." The same applied to her wedding's guest list. "I have a very large family and they will all be there," she adds. "We have so many friends, too, and we tried to keep it small, but then we just abandoned that idea. We want everyone to be there."
Source: Over the Moon
Wedding Vendors
Wedding Video: Reel Special
Wedding Photos: Kyle John
Event Design & Production: Refined Social Events
Rentals: Canvas Event Furniture
Ceremony: Church of the Good Shepherd
Reception: Idle Hour Country Club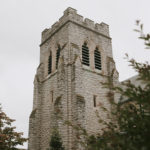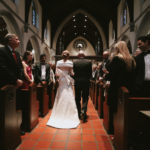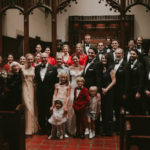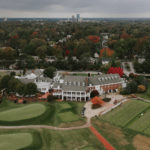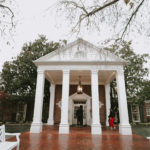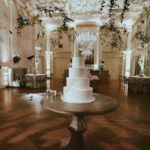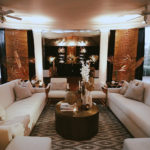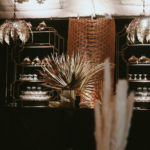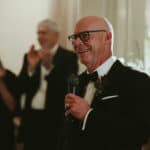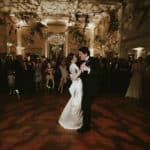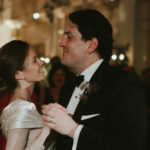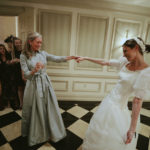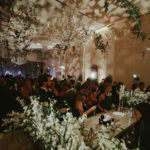 Comments
comments