Matt and Stacey were married at Apiary in Lexington, Kentucky on June 2, 2018, and chose Reel Special to capture their wedding video. Check it out below.
We met Matt and Stacey early last year on a FaceTime date. They had recently gotten engaged and were beginning the wedding planning process when they reached out to us about filming their wedding video. We hit it off with the couple from the very start; Stacey is a natural planner, go-getter and organized gal to the T! We loved getting to know them and hearing their story. Once they decided on a wedding date, they booked us immediately and we couldn't have been more thrilled.
Our day started with capturing wedding video footage of Stacey getting ready at her Mother's house in Lexington. The oh-so-fabulous Dana with PinkLouLou was finishing Stacey's makeup as the bridesmaids were all hanging out together making small talk about the soon-to-be newlyweds. Stacey was so relaxed and calm as she was getting ready (The Greatest Showman music playing in the background may have had a little something to do with that!).
Once Dana finished up with Stacey's makeup, the bridesmaids packed up their cars and headed to Apiary, without a doubt one of the most beautiful wedding venues in Lexington, Kentucky. Brittany loved getting to spend some quality time with Stacey, her mom and sister as she drove them to the venue, and on the trip over we learned that Matt and Stacey actually moved their wedding date since the date they had originally inquired for was booked for us. Friends, these two are the BEST! They wanted to make sure they hired Reel Special for their wedding video and moved their date just to make it happen. This made filming their day even sweeter knowing how important it was to capture all their special moments for them and their loved ones.
Meanwhile, Ryan headed straight to Apiary where Matt was getting ready with his groomsmen so he could capture some preparations footage for the wedding video. The guys had their own special area in the wine cellar of Apiary. The cellar is pretty swanky; in addition to beautiful artwork and decor, the space is loaded with comfy chairs and couches, and of course, a view of their incredible wine selection. Matt was so excited and enjoyed spending some time with his best guys getting ready before Stacey was to arrive for their first look.
Once Brittany arrived with Stacey, we made sure Matt was hidden away. Stacey's sister and Mom helped her get into her dress and zip her up. If we could have picked any dress in the world for Stacey, it would have been this one. It fit her so perfectly! This gorgeous bride was beaming and that was so evident on the wedding video.
Once Stacey was ready, we got Matt to the first look location on the front lawn. No matter where you go on this property, it does not disappoint. Stacey came from around the side of the building and made her way toward her groom. It only took Matt a split second to turn around and he was instantly in awe of his beautiful bride. We loved that we were the ones there being able to capture such a special moment for their wedding video! Once the first look was complete, we worked alongside the husband-and-wife photography team to capture shots of the couple and their loved ones.
The ceremony took place in the courtyard of Apiary. Wooden chairs lined the floor under the tent, and Jaclyn Journey and her crew did an INCREDIBLE job giving the space a unique look. Stunning floral arrangements were on display with splashes of pink and burgundy. As the ceremony began, Stacey's parents walked her down the aisle which was such a special moment to capture for the wedding video. And did you hear their vows to one another on the wedding video? They talked about life before each other, meeting for the first time and what it was like falling in love. Heartfelt written vows are AMAZING and these sure didn't disappoint. The officiant shared about the true meaning of love and how important it was to support and encourage one another. As the ceremony concluded, the couple kissed and were proudly introduced as husband and wife!
The reception was also at Apiary. Guests enjoyed a cocktail hour with specialty cocktails and appetizers before entering the main ballroom. After the wedding party was introduced, friends and family cheered as the newly Mr. and Mrs. made their way into the reception area. Once everyone was seated, a delicious plated meal was served and before we knew it, Kentucky Pro DJ had the dance floor hopping!
Now we've seen some brides break it down on the dance floor, but Stacey literally did not stop dancing the entire night and we loved every minute of it! Guests were treated to a late-night snack of beignets and hot coffee, and as the incredible evening concluded the newlyweds has a pretty spectacular sendoff you won't want to miss on the wedding video (more thanks to Kentucky Pro DJ for making it happen…it was AWESOME!).
Matt and Stacey, we absolutely loved filming your wedding! We hope that as you look back on your wedding video you will be able to relive and cherish your amazing day as if it were yesterday. We are so honored and grateful that you chose us to capture it and wish you all the best for many years to come!
Video: Reel Special
Photography: Angie Wilson Photography
Venue and Catering: Apiary Fine Catering & Events
Coordination & Florals: Jaclyn Journey Weddings
Wedding Cake: Martine's Pastries
Hair & Makeup: Dana Peddicord with PinkLouLou
DJ: Kentucky Pro DJ
Paper goods: Haley Michelle Designs
Wedding dress: LianCarlo
Men's attire: TheBlackTux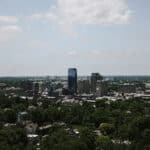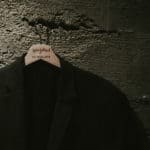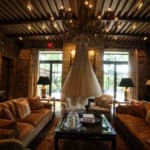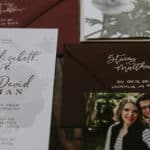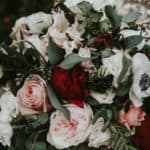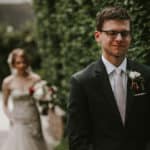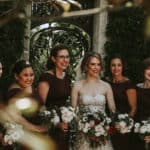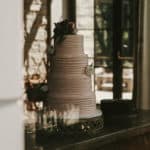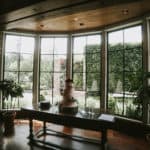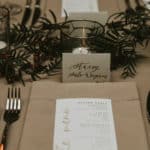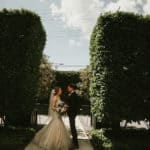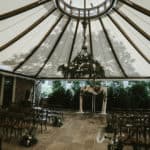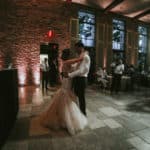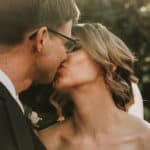 Comments
comments