Bobby and Jenny were married on September 7, 2019, near Allenspark, Colorado, and chose Reel Special to capture their wedding video. Check it out below.
Bobby and Jenny met at a wedding she was photographing several years ago. He was an innocent groomsman flirting with the wedding photographer, and she was already plotting her way out to Colorado where Bobby already resided. Their relationship flourished beautifully, and on a perfect September day Bobby and Jenny shared their private vows with each other in one of the most picturesque scenes you could ever imagine.
We met Bobby and Jenny in 2016 when Ryan and I were on a trip to Breckenridge, Colorado. We had ventured out west for some rest and relaxation and decided to do something a little spontaneous. Ryan mentioned it would be fun to do a photoshoot while we were surrounded by the most picturesque mountain scenery, so I spent some time searching for Colorado wedding photographers. I found Jenny through Wedding Wire and connected with her immediately. Her style and portfolio were remarkable and after touching base with her through email, we became fast friends. Little did we know then how God would weave our stories together and bring us back several years later to film Jenny and Bobby's wedding video!
We kept in contact with Jenny over the last few years, and she even did a mini-session with us in Lexington in 2017 when Willow was just a month old! Staying in touch allowed us to see Jenny's passion for capturing + loving others continue to grow while also seeing her become a mom to her beautiful baby boy, Bryce. Jenny inspires us through her work, so it should come as no surprise that we about fell on the floor when she reached out to us about filming her wedding video. I mean, what a freakin' HONOR! Without hesitation (besides making sure Papa and Gigi were up for taking care of Willow), we said YES and booked our trip right away! September could not come fast enough and before we knew it, we were boarding a plane in Lexington headed to Colorado.
As we expected based on the forecasts, it rained from the moment the plane touched down at Denver International Airport all the way up until the wedding day, but when it came time for us to start filming at the Sunshine Mountain Lodge near Allenspark, Colorado, the clouds broke away and we were blessed with nearly perfect weather. Jenny was full of energy, super excited, and just a tad bit nervous as she got ready in her adorable little cabin. She had all her wedding details laid out as perfectly as one might expect considering her crazy-good photography skills, and we were in awe when we first laid eyes on her Midgley and Sottero wedding gown. Jenny's hair and makeup were done by her friend Naomi, and let me tell you…Jenny looked stunning!
While Jenny and her bridesmaids got ready, Bobby was in a different cabin getting ready with his groomsmen. Ryan spent time capturing all the special moments for the wedding video (such as Bobby's Mom pinning on his boutonniere), and once both parties were ready we ventured out to a very special spot for Jenny and Bobby's first look. This wasn't just a scenic spot overlooking Mt. Meeker; this was the spot where Bobby brought Jenny on their first date, and it was also the spot where he got down on one knee and proposed to Jenny. The soon-to-be newlyweds wanted this spot to be where they shared their vows with one another, so right after their first look (which was so precious), they took turns reading their vows to one another and it just might have been one of the most beautiful things we've had the privilege of filming in a wedding video.
Once they were finished, the bridal party joined them and the talented Kimberly Mitiska photographed the group with the Rocky Mountains composing the most perfect backdrop. We also captured some epic wedding video footage at this spot, then headed back down to the Sunshine Mountain Lodge for the wedding ceremony.
Bobby and Jenny's precious son, Bryce, donned the cutest little suspenders as he was carried by Bobby's Mom down the aisle. And then came the bride. Bobby's smile melted our hearts as Jenny walked past all her closest loved ones to the one she would soon call her husband. The ceremony was officiated by one of Bobby and Jenny's friends, and he did such a great job uniting them together in matrimony. As we listened to them share abbreviated versions of their vows to one another, we couldn't help but feel an overwhelming sense of gratitude knowing that we got to witness such a sweet story playing out in front of us. Bobby and Jenny's love for one another is deep and wide…and so, so beautiful.
It was so heartwarming to see Bobby and Jenny share such a perfect day with so many loved ones surrounding them, and the evening concluded with a celebration perfectly suited for this joyous occasion.
Bobby and Jenny, we absolutely loved filming your wedding! We hope that as you look back on your wedding video you will be able to relive and cherish your amazing day as if it were yesterday. We are so honored and deeply grateful that you chose us to capture it and wish you all the best for many years to come!
Video: Reel Special
Photography: Kimberly Mitiska Photography
Wedding Planner: Lindsey of Collective by Sachs
Flowers: Lace and Lilies
Venue: Sunshine Mountain Lodge
Catering: McDevitt Taco Supply
Cake and mini bundtlets: Nothing Bundt Cakes
Beauty Director: Naomi Robles of Beyond the Literal
Wedding Gown: Midgley and Sottero
Grooms' Look: Suit Supply, Bonobos, and Red Wings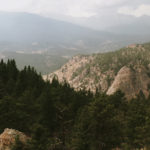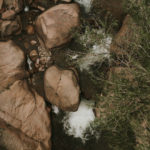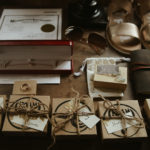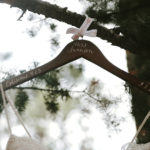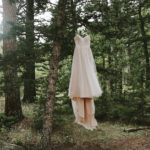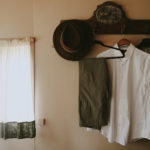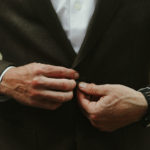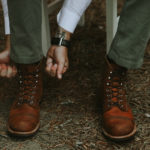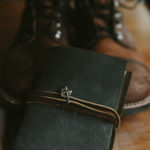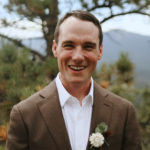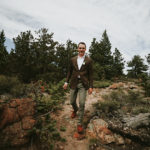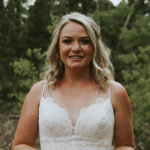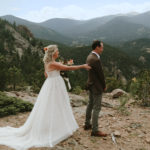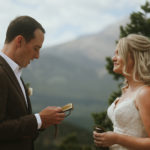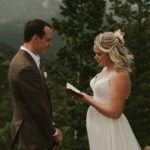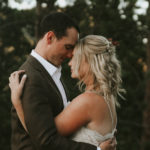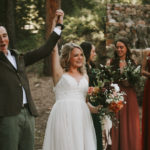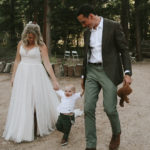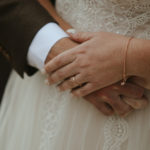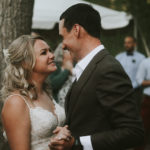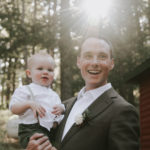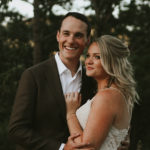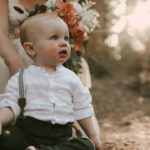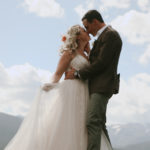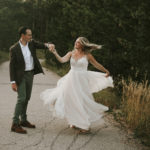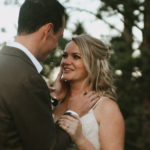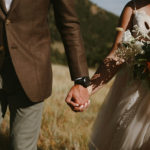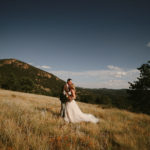 Comments
comments