Joe and Alyssa were married on June 9, 2018, in Lexington, Kentucky, and chose Reel Special to capture their wedding video. Check it out below.
Joe and Alyssa live in Wisconsin, but they love horses, racing, and the bluegrass so they chose Lexington, Kentucky, for a destination wedding. It's only fitting that these horse lovers (and owners!) got married on the same day that Justify won the Triple Crown after his victory at the Preakness Stakes at Pimlico Race Course in Baltimore, Maryland.
Our first stop on the wedding day was to head to the Hilton downtown to capture footage of the preparations. Alyssa and her bridesmaids were having their hair and makeup done while Joe and his groomsmen hung out and laughed about their many adventures together.
Everything about Alyssa was so calming. She glowed with excitement and we're pretty sure that smile never left her face! Once we captured footage of her gorgeous wedding dress, Alyssa stepped into her gown and after reading a beautiful letter from her groom, we headed to the church for the wedding ceremony.
The ceremony took place at Christ the King Cathedral in Lexington. We've had the honor of filming many wedding videos here, but this service was one of our all-time favorites! There was so much thought put into every detail of their ceremony and it was absolutely beautiful.
Father Jim Sichko was chosen to officiate the ceremony, and he did such an incredible job! Father Jim shared how a few years prior he received a call from Pope Francis who had chosen to commission him as a Papal Missionary of Mercy. The Father shared a beautiful homily and made sure to incorporate Joe and Alyssa's loves, interests and family. Father Sichko led the couple through their vows to one another and after offering communion to the congregation, he ended the ceremony by calling their young nephew up and placed the Pope's zucchetto (beanie) on his head. It was such a precious moment!
Once the ceremony concluded, we headed to Keeneland to work alongside Victor Sizemore (the photographer) to capture photos and wedding video footage of the bridal party in a place that Joe and Alyssa love visiting so much considering their love for horses and racing. We visited the paddock, the winner's circle, and at the betting booth before heading to the sales pavilion where Keeneland provided special access (thanks, Morgan!) just for us. Our time at Keeneland did not disappoint!
We mentioned that central Kentucky has been a special place for Joe and Alyssa for quite some time now, but one of the most special elements of their wedding day was where they chose to hold their wedding reception. When they first got engaged, they had hoped to get married at Woodford Reserve but unfortunately when they contacted the distillery, they learned that Woodford was no longer hosting weddings. Rather than give up on Kentucky, the couple decided to make a quick trip to Lexington to check out some other venues before making any final decisions and fell in love with Castle & Key (formerly the Old Taylor distillery). The newly renovated space and it's historic significance ultimately won the couple over, and they agreed it would be the perfect spot for their wedding celebration.
The moment we arrived at Castle & Key to start filming wedding video footage, we were blown away by the incredible floral design and décor made possible by Refined Social Events. Throughout the reception space, Canvas Event Furniture had the most perfect beige loveseats strategically placed throughout the room, and every single detail from the entry way to the place settings was complete perfection! Once we were able to capture all of the immaculate detail shots, we moved over to the springhouse where guests were treated to a behind the scenes tour of Castle and Key's distillery as well as a fabulous cocktail hour with passed hors d'oeuvres and live music from Electria.
As the cocktail hour came to an end, the reception venue filled with all of Joe and Alyssa's closest loved ones who watched as the newlyweds shared their first dance as husband and wife. There were several toasts that brought tons of laughter and even a few tears, and once the special dances and cake cutting took place, there was one more special Kentucky treat for Joe, Alyssa and all their out-of-town friends. The bugler from Churchill Downs, Steve Buttleman, came from Louisville just to perform for the newlyweds! Steve played the Call to the Post, My Old Kentucky Home, and even made his best attempt at Joe's favorite fight song! It was such a unique touch to truly make everyone feel at home here in Kentucky! Our evening concluded with Jason Henninger and the awesome team with Kentucky Pro DJ bringing the house down while guests danced the night away.
Joe and Alyssa, we absolutely loved filming your wedding! We hope that as you look back on your wedding video you will be able to relive and cherish your amazing day as if it were yesterday. We are so honored and grateful that you chose us to capture it and wish you all the best for many years to come!
Video: Reel Special
Photography: Victor Sizemore
Coordination: Refined Social Events
Church: Cathedral of Christ the King
Venue: Castle and Key Distillery
Catering: Apiary Fine Catering and Events
Wedding Cake: Batter and Buttercream
Florist:Refined Social Events
Rentals: Canvas Event Furniture
Hair & Makeup: Sara Drury
DJ and Photo Booth: Kentucky Pro DJ
Transportation: Gold Shield
Live Music: Electria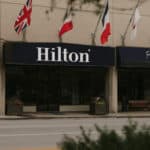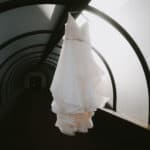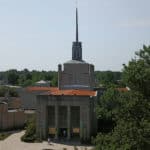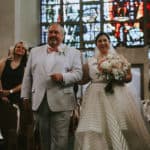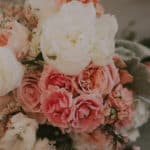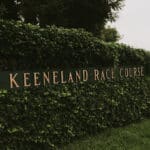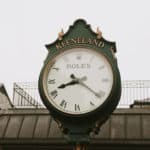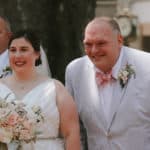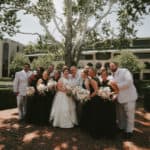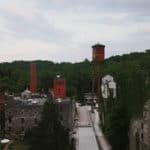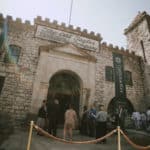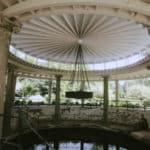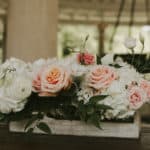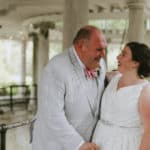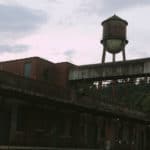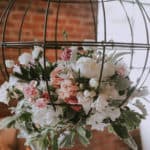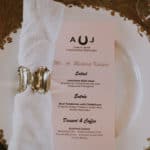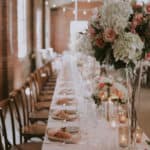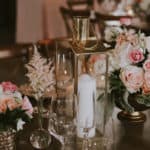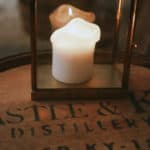 Comments
comments