Jeremiah and Natalie were married on August 11, 2018, in Lexington, Kentucky, and chose Reel Special to capture their wedding video. Check it out below.
We met Jeremiah and Natalie over two years ago, but we remember it like it was just yesterday. Jeremiah and Natalie were engaged back in 2015, and once they started the planning process in 2016 they reached out to us about capturing their wedding video.
You all. Their love story is so good. Jeremiah and Natalie have been together since they were FOURTEEN years old! Jeremiah and Natalie met and fell for each other as teens when they both competed in gymnastics competitively and are now coaches at Legacy Gymnastics in Lexington, Kentucky. Their relationship is a testament to all the challenges they've overcome together and how close they have grown with one another. They are the sweetest and it is so easy to see how special their bond is just by watching them together.
When the wedding day arrived, we headed to 21c Where both Natalie and Jeremiah were getting ready in separate rooms. Natalie had an incredible setup and there was so much fun décor throughout the suite where she was getting ready. The Pinkloulou girls (we see you Allison, Dana, and Brittany!) were there in style glamming up Natalie and all her girls. Everyone looked fabulous! Several of Natalie's sweet gymnastics girls were junior bridesmaids and were SO fun to be around, especially with their giddy attitudes and bright smiles. The room was full of energy and excitement and we were so excited to be there capturing prep footage for the wedding video. Once Natalie put on her gorgeous dress with a touch of blush pink, we were able to sit down with her for a few minutes to ask her all about their love story and why she loved Jeremiah so much. This girl fought back the tears, but goodness, was it the sweetest thing ever.
Meanwhile, Ryan headed over to where the guys were getting ready and spent some time with Jeremiah and his groomsmen. He captured wedding video footage of Jeremiah getting ready as well as him opening up the gift and letter Natalie gave him. Jeremiah was beaming from ear to ear when Ryan asked him questions about Natalie. Cue the happy tears! Jeremiah is so in love with his bride and it was beyond evident as he talked about her and how she cares for others. We think one of the greatest things we saw all day out of these two was their beautiful friendship. They were so in sync with one another and even the stories they shared of one another reflected that. We're pretty sure God was smiling as they shared their story!
After our time with Natalie and Jeremiah, Natalie headed downstairs to share a first look with her Dad. He stood in the hotel lobby awaiting his precious girl and goodness, did his jaw drop when the elevator doors opened to reveal Natalie. He was taken back with his daughter and we were all smiles (and maybe even a few tears). Moments like these are why a wedding video is such a treasure! You never want to forget special times like this throughout the day. After Natalie and her Dad hugged and chatted for a few minutes, the bridal party departed on the bus to Keeneland where Natalie and Jeremiah would share their first look together.
The guys were already in the paddock area at Keeneland when the girls arrived. We absolutely loved working alongside Brooke with On a Whim Photography. She was a delight the entire day and chatting with her about plans for the first look was such a breeze. Natalie walked up the stairs where she could see Jeremiah, then gracefully walked towards him. The moment Jeremiah turned around, we could all tell he was completely in awe with his bride. Tears were flowing and these two embraced like it was the first time they had seen each other in ages. Have we mentioned how much we absolutely love capturing moments like this for the wedding video?!
The wedding ceremony took place in front of the Keeneland Library. It was the most beautiful scene with rose petals lining the center aisle in a beautifully intricate design. Amber B is an absolute master wedding planner, and we loved seeing how years of hard work and planning came together for such a special day.
When the ceremony began, Natalie arrived in grand fashion courtesy of a horse and carriage. Guests stood and watched as the stunning bride walked arm in arm with her Dad towards the altar where her groom awaited. Our friend KJ is a pastor at Southland Christian Church and officiated the ceremony. The couple shared their vows with one another, and before we knew it Jeremiah was dipping his bride and sealing their wedding ceremony with the most epic kiss!
The reception was held at the Keeneland Entertainment Center. Guests were treated to a cocktail hour full of drinks and hors d'oeuvres in the beautiful Keene Barn, and soon after Jeremiah and Natalie arrived we whisked them away with Brooke to capture some fun wedding video footage before the newlyweds made their grand entrance as Mr. and Mrs. White. And can we just brag on our friend Meredith of MerrilyWritten for a second? Meredith made the STUNNING seating chart signs shown on the wedding video and holy moly…they were BEAUTIFUL! And we also can't brag on Amber B enough…she was perfectly in her element and made things run so smoothly! Every centerpiece was perfectly placed with the most beautiful flowers. The main chandelier was quite the stunner! And to top it all off, Jason Henninger and the Kentucky Pro DJ team got the dance floor hopping as everyone danced the night away.
Jeremiah and Natalie, we absolutely loved filming your wedding! We hope that as you look back on your wedding video you will be able to relive and cherish your amazing day as if it were yesterday. We are so honored and grateful that you chose us to capture it and wish you all the best for many years to come!
Video: Reel Special
Photography: On a Whim Photography
Planning and Coordination: Amber B
Venue and Catering: Keeneland
Wedding Cake: Tinker's Cake Shop
Florist: Carol Lynn Originals
Invitations and Paper Products: Simply Done Invites
Seating Chart: Meredith Phillips with Merrily Written
Hair & Makeup: Pinkloulou Design Studio
DJ and Lighting: Kentucky Pro DJ
Transportation: Gold Shield Limos
Rentals: All Occasions Rentals and Purdon's
Draping: Fitz the Occasion
Horse and Carriage: Koger Horse & Carriage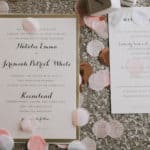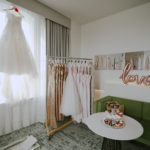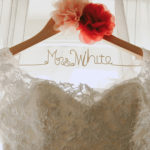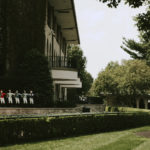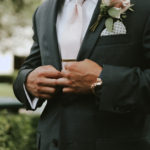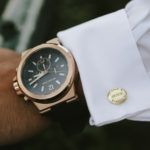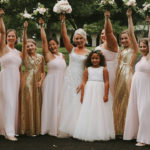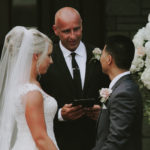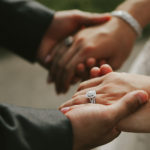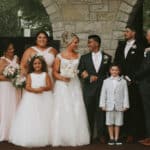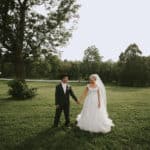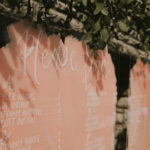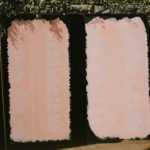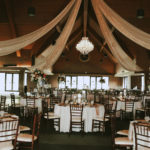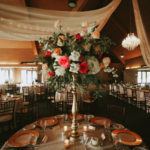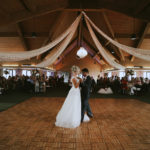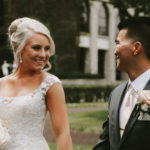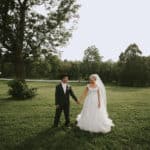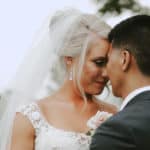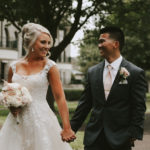 Comments
comments