Joey and Laura were married on August 4, 2018, in Lexington, Kentucky, and chose Reel Special to capture their wedding video. Check it out below.
Sitting at Starbucks several months ago with Laura and her family was a total dream. Not only were they super supportive that Brittany had to bring along her sidekick (Willow), but they literally kept the biggest smile on their faces the entire meeting. Hearing about their perfect Keeneland wedding details had us over the moon excited about filming their wedding video!
We first arrived at the Hyatt in downtown Lexington where Laura was getting ready with her bridesmaids. This girl was excited and didn't seem even the least bit nervous. From the moment we walked in, Laura's mom treated us like family (and even ordered Jimmy Johns lunch for us…so amazing and thoughtful!). As soon as Laura had finishing touches done to her makeup, she was ready to slip on her gorgeous form-fitting lace dress.
You all. She was flawless! Minutes later, her precious Daddy walked in and saw her for the first time. As he handed her some amazing Kendra Scott bling, he read a letter he had written to her. Of course there wasn't a dry eye in the room! It was incredibly thoughtful, sentimental and a true testament of the love this family shared. These kinds of things are our favorite parts of the day to capture for the wedding video, things so easily forgotten in the hustle and bustle of it all.
Meanwhile, Ryan headed over to the Hilton where Joey was getting ready with his groomsmen. After he finished putting on his coat, Joey read a letter Laura's Dad had written him. Talk about all the emotions! Joey was an answer to her Daddy's prayers and this was so evident the entire day. Once he finished reading this letter, it was time for him to open up the gift Laura had given him along with the letter she had written. Joey was overcome with emotion and it was a priceless moment to be able to capture for the wedding video.
The time arrived for Joey and Laura to head over to Keeneland where they would share their first look together in the paddock area. When Joey saw his bride…buckets of tears! It was so sweet the way he reacted when he saw his bride. He was floored and it was such a beautiful thing to witness! The couple shared a kiss, hugged and talked about their day. They were both ready to get the show on the road and take pictures with their favorite pup! It was an honor to work alongside Matt and Kelsey Malicote as we captured amazing photos and wedding video footage.
The ceremony took place at First United Methodist Church in downtown Lexington. Southland pastor Jon Weece (one of our most favorite people EVER) officiated the ceremony and did an incredibly beautiful job. The message Jon shared challenged Joey and Laura to keep Christ at the center of their marriage, and although it may not always be easy, to choose the other before themselves to ensure a marriage built on love.
Jon led the couple in wedding vows he had written several years ago. Not only are these vows incredibly special to us because they are the same ones we shared eight years ago, but each phrase holds a divine commitment to the other — vowing to grow spiritually, asking God to give them wisdom, following each other with humility, and encourage one another daily. They shared these promises with each other then exchanged rings. Before long, Joey and Laura sealed their marriage with a kiss and were announced the newly Mr. and Mrs. Fredrick!
The reception was held at the Keeneland Entertainment Center. When guests arrived, they were treated to a cocktail hour full of drinks and hors d'oeuvres underneath the pavilion. Joey and Laura arrived ready to make their grand entrance. Their first dance was magical, and the toasts were incredibly touching…we're pretty sure Laura's dad had everyone in tears! This Daddy loves his girl to the moon and back, and we were just so thrilled to have been able to capture these precious moments. Once the toasts were complete, Joey had a little surprise up his sleeve for his new bride.
You may have seen the best groom and groomsmen dance EVER with the video that went viral immediately after the wedding reception. Joey and his guys absolutely brought the house down and Laura was speechless in the best ways possible. We had so much fun capturing wedding video footage of everyone dancing that we didn't want to leave! Jason Henninger and Kentucky Pro DJ did an incredible job (as always) and added so much energy to this joyous celebration!
Joey and Laura, we simply loved filming your wedding. We hope that as you look back on your wedding video you will be able to relive and cherish your amazing day as if it were yesterday. We are so honored and grateful that you chose us to capture it and wish you all the best for many years to come!
Wedding Vendors
Video: Reel Special
Photography: The Malicotes
Planning and Coordination: Amanda Sutton
Church: First United Methodist
Venue and Catering: Keeneland
Wedding Cake: Martine's Pastries
Florist: Stems
Hair & Makeup: Haley Barnette
DJ: KY Pro DJ
Transportation: Gold Shield
Rentals: Bryant's Rent-All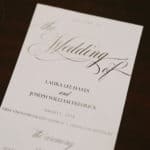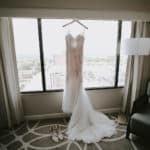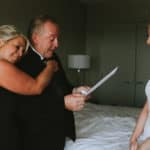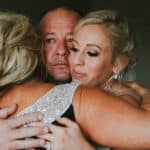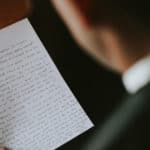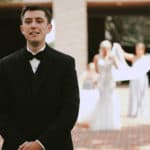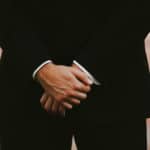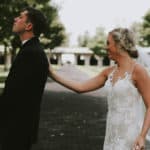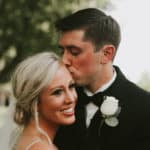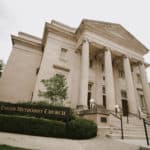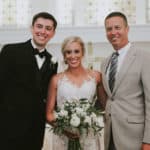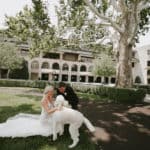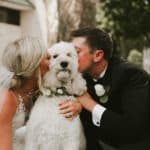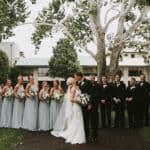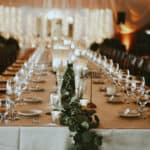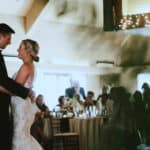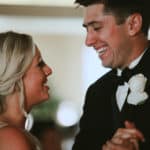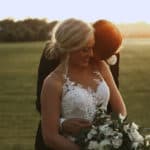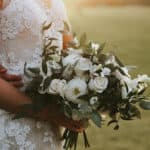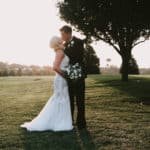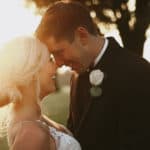 Comments
comments