Johnny and Kyndra were married in a beautiful wedding in Emmalena, Kentucky, on September 26, 2020, and Reel Special got to capture their wedding video.
In June 2019, we received an inquiry from Kyndra that said, "I recently got engaged and am looking to get married in the fall of 2020 in my hometown of Hazard, Kentucky. I have followed you for years and have always wanted you to do my wedding video."
Ummm, YES PLEASE. The mountains were calling, and we must go!
Ryan has worked a lot in eastern Kentucky for his full-time job (especially in the coal industry), and he absolutely LOVES any opportunity he gets to travel and film in the magnificent Appalachian mountains. We quickly responded to Kyndra and scheduled a consultation with her and Johnny, and the rest, as they say, was history!
Johnny and Kyndra's wedding day was simply amazing. We first arrived at their beautiful home in Hazard to capture Kyndra and her bridesmaids during the preparations. After getting some great wedding video shots of the moment Kyndra's bridesmaids saw her for the first time in her wedding dress, we headed to the ceremony and reception venue in Emmalena, Kentucky.
We turned off KY-80 and climbed a driveway that felt like it was going straight up to the sky. Once we reached the top, we knew instantly why Johnny and Kyndra chose such an incredible location for their wedding day. The views were absolutely breathtaking. and the beauty was magnified by the floral designs from Jessica Jones with Blooms & Blossoms in Georgetown, Kentucky. Jessica and her team are true artists, and the floral masterpieces all around the ceremony and reception added an elegant touch to a rustic yet sophisticated farm wedding.
Within minutes we were ready to film the first look between the sweet couple. Kyndra walked up behind Johnny, tapped him on the shoulder, and the moment he turned around, he couldn't help but marvel at the beauty of his bride standing before him. There was electricity in the air, and it was so, so sweet! (Johnny is a lineman, so we're hoping he can appreciate that reference to electricity…lol!)
Once the first look was complete, Kyndra also did a first look with her Dad…cue even more tears! It's always special to us to capture the family dynamics as part of the wedding video, and throughout the day, you could just tell that Mr. Coots was so proud of his daughter. Following the first looks, we filmed footage of the bridal party and both families, then before we knew it, the time had come for the ceremony!
Johnny and Kyndra chose to write their own vows to one another, and y'all, their promises to one another melted our hearts. Their words were so sweet…so thoughtful…and we knew the moment they shared them with one another that we had to include them in the wedding video highlights! The ceremony concluded with Johnny and Kyndra sealing their vows with a kiss, and then they were introduced for the very first time as Mr. and Mrs. Lawson!
Prior to the reception, Kyndra made a quick wardrobe change into a stunning wedding reception gown, so naturally, we had to capture more wedding video footage of the newlyweds. We filmed some beautiful sunset shots, then the couple headed under the tent that was transformed by Jen Guiler and the team at Refined Social Events into an awe-inspiring and magical party space. After the cake cutting, toasts, and special dances, Chris Dedman Productions provided entertainment throughout the evening. Johnny and his groomsmen even busted out a new set of custom cornhole boards…it was so much fun and definitely a good reflection of just how important it is for couples to plan and have a reception that suits their own style!
Our night ended by capturing a fun sparkler session…the newlyweds stood in the center with everyone gathered around, and it made a perfect ending to their wedding video!
Johnny and Kyndra, we LOVED filming your wedding! We hope that as you look back on your wedding video you will be able to relive and cherish your amazing day as if it were yesterday. We are so honored and grateful that you chose us to capture it, and we wish you all the best for many years to come!
Wedding Vendors
Wedding Video: Reel Special (Ryan Worthen)
Wedding Photographer: Tracy Burch Photography
Wedding Planner: Refined Social Events (Jen Guiler)
Venue: DK Farms
Wedding Dress: Stella York from Twirl Boutique
Reception Dress: Maggie Sottero from Bridal & Formal
Bride's Shoes: Badgley Mischka
Hair: Hair by Maddie Woff
Makeup: Didi Chanel Beauty
Flowers: Blooms & Blossoms
Caterer: Amish Bakery
Cake: Martine's Pastries
Wedding DJ: Chris Dedman Productions
Paper Goods: Margaux Paperie & The Prettiest Pixel
Rings: Richter & Phillips Jewelers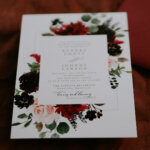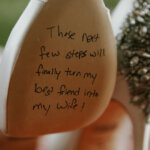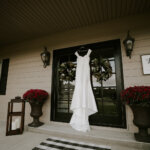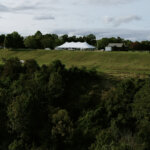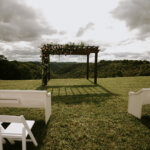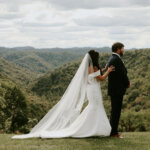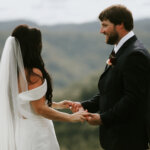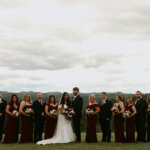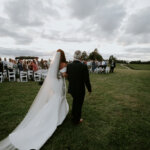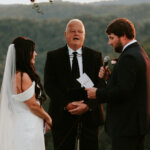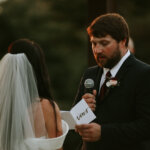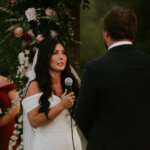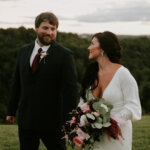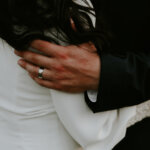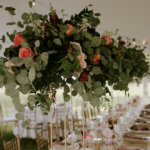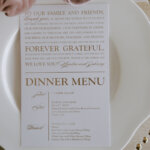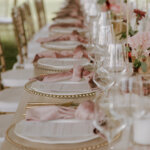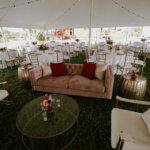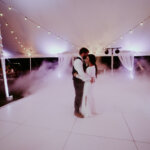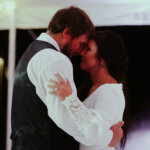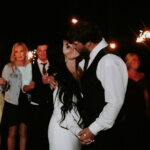 Comments
comments