Kevin and Kyndal were married at Manchester Music Hall in the Bourbon Distillery District in Lexington, Kentucky, on October 26, 2019, and chose Reel Special to capture their wedding video.
Kevin and Kyndal are such a special (and brilliant) couple! We first met Kyndal several years ago when we had the privilege of filming her sister Kelsey's wedding, and we were so excited when Kyndal reached out to us to ask if we would film her wedding video.
Kevin is a scientist (and by a scientist, what we really mean is that he has a PhD in human bioenergetics and is currently researching muscle stem cell biology), and Kyndal is equally accomplished as a nurse practitioner and soon-to-be-doctor. Talk about a power-couple, right?! But what we loved most about spending time with Kevin and Kyndal on their wedding day was how both of them cared about making sure that the day was enjoyable and memorable for everyone around them. These two truly have hearts of gold, and that definitely shined through on the biggest day of their lives.
We started filming Kyndal's preparations at the cutest Airbnb just minutes away from Manchester Music Hall, the ceremony and reception venue that the couple chose for all their wedding festivities. Kyndal and her bridesmaids had plenty of room and lots of natural light pouring in, so it made things so much easier for us and our fellow wedding vendors (we're looking at you, Shining Light Photography and Caroline Lee Makeup!). One of our favorite parts of each wedding video we produce is the few minutes we set aside to capture the bride and groom reading letters to one another. Kevin and Kyndal's messages were heartfelt and full of emotions; it was so precious to hear how special this day was to both of them!
Kentucky weather is often hard to predict, but fortunately Ashley and Zac with Shining Light Photography took the worry of rain out of the equation when they were able to coordinate the first look between Kyndal and Kevin at Town Branch Distillery, a beautiful Kentucky bourbon distillery located literally a stone's throw away from Manchester Music Hall (which is located in the heart of Lexington's distillery district). And here's the best part about having a first look at Town Branch: Kevin is a bourbon connoisseur, so it was uniquely appropriate to have his first look with Kyndal surrounded by mash, stills, barrels, and bottles (basically a scientist's playground). Their first look moment was complete perfection, and from that moment on we knew that their wedding video was going to be packed full of memories they would treasure forever.
After our visit to Town Branch, we headed back to Manchester Music Hall, captured some family and wedding party video footage, then prepared for the wedding ceremony. Kyndal's maternal and paternal grandfathers teamed up to officiate the special occasion, and after Kevin and his soon-to-be bride shared their vows with one another, the grandfathers harmoniously pronounced the couple as "husband and wife!"
The reception featured a variety of popular food trucks where guests could simply walk up and order at their leisure, and when it came to the formalities Kentucky Pro DJ made sure all the reception elements flowed smoothly to ensure a top-notch guest experience. Kyndal's father, Eric Riley, had the crowd in stitches during his welcome and toast by sharing several jokes about Kyndal's childhood love of comedian Mark Lowry. Mr. Riley brought his speech home by complimenting Kevin on the love he shares for his family and how he believes the same will be true for the newlyweds.
Despite the rain, the evening concluded with a fun sparkler sendoff (albeit under a tent, but hey…it turned out perfectly!). Kevin and Kyndal departed their reception in a beautiful vintage car in what proved to be an incredible day, and we couldn't have dreamed up a better experience for these two awesome people.
Kevin and Kyndal, we absolutely loved filming your wedding! We hope that as you look back on your wedding video you will be able to relive and cherish your amazing day as if it were yesterday. We are so honored and grateful that you chose us to capture it and wish you all the best for many years to come!
Video: Reel Special
Photography: Shining Light Photography
Designer: Nancy Elam
Flowers: Stems
Venue: Manchester Music Hall
Food: Forage, Rolling Oven, Taqueria El Buen Sabor, Crank & Boom
Wedding Cake: Tinker's Cake Shop
Makeup: Caroline Lee Makeup
Hair: All That is Lovely (Lauren Prather)
Dress: Anne Barge from Twirl Boutique
DJ: Kentucky Pro DJ
Stationery: Simply Done Invites
Hand Lettering: J Page Designs
Transportation: Gold Shield Limos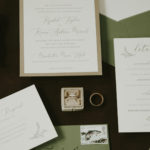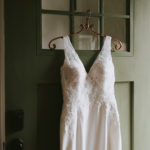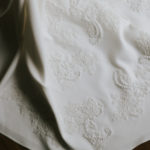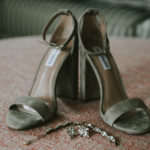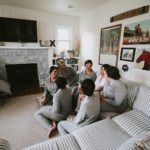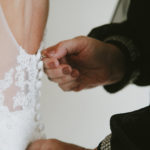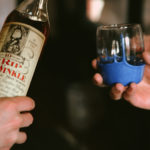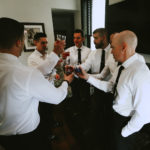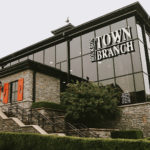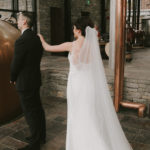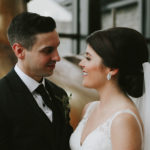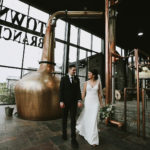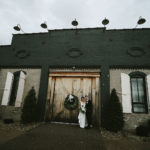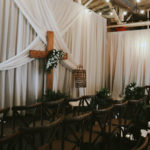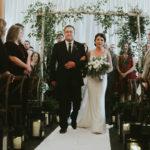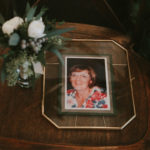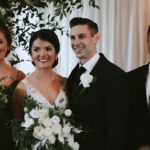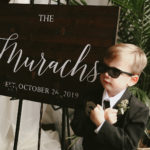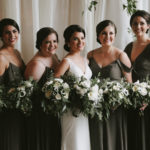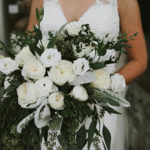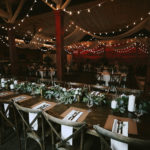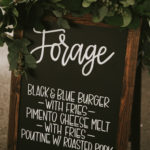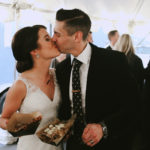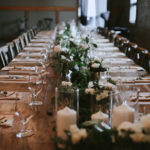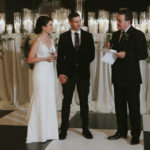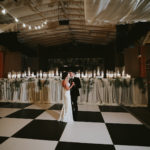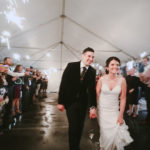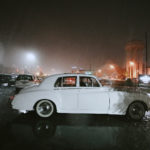 Comments
comments