Marcus and Meredith were married at Central Christian Church on May 19, 2018, in Lexington, Kentucky, and chose Reel Special to capture their wedding video. Check it out below.
We met Marcus and Meredith early last year on a Facetime date. They had recently gotten engaged and were beginning the wedding planning process when they reached out to us about filming their wedding video. With family and friends in Corbin and Louisville, Lexington seemed like the perfect middle spot for their destination wedding. We were so excited when they told us they were ready to book with us and also booked our besties the Malicotes to document their wedding day!
We first arrived at the The Campbell House near downtown Lexington where Meredith and her bridesmaids were getting ready. You all, this hotel is a stunner! Walking into the lobby, we were already eyeing spots where we could hang and capture her wedding dress for the wedding video. As soon as we walked into the room, Meredith welcomed us with a big smile on her face. She was having her makeup done while her bridesmaids hung out, laughed, and talked about the Royal Wedding that just so happened to be that same morning. From the moment we started filming, Meredith and her bridesmaids treated us like family and it made us feel right at home!
Ryan headed over to a hotel just down the street where Marcus and his guys were getting ready. All the fellas were looking dapper in their blue suits and we loved their green ties which matched the bridesmaids' dresses. It was fun to hear Marcus tell how he first met Meredith in how a friend introduced them (be sure to check out the wedding video for their story!), then it wasn't long before everyone headed to the church where the first look with Meredith's Dad and groom would take place. Meredith waited until she arrived at the church before she stepped into her beautiful wedding gown. It's usually the most special ladies in your life that help to make the final look complete and Meredith's mom and maid of honor were there to help zip her dress, something we love being able to capture for the wedding video. The next sweet thing…Meredith sharing a first look with her Dad. He was fighting back the tears and it was just so precious!
Shortly after Meredith finished time with her Dad, we hid her away so we could get Marcus into place for their first look. Fortunately, the rain cleared up enough for us to move outside for the first look and it was perfect! We took Marcus to the courtyard area and had him stand in place to await his bride. Meredith came out and gracefully walked toward Marcus. His reaction as he turned was priceless! After capturing some photos and video of the soon-to-be newlyweds, we rounded up the wedding party and made our way in for the ceremony.
The ceremony took place at Central Christian Church in downtown Lexington. It truly was such a special ceremony with Meredith's Mom (who is an ordained minister) helping officiate the service. How incredible is that? We're not sure how she held back the tears, but she did a wonderful job honoring her daughter as could see on the wedding video! After the sweet message was given, Marcus and Meredith cited their vows and exchanged rings. They sealed their vows with a kiss and were announces as the newly Mr. and Mrs. YAY!
The reception was held at the Round Barn at Red Mile. Friends and family gathered in the barn to celebrate Marcus and Meredith. Guests enjoyed a cocktail hour inside while we were able to capture some wedding video footage of the bridal party together outside before they were introduced. You all, this couple was SO MUCH FUN! They did not stop smiling and playing the whole evening…Marcus and Meredith are madly in love with one another, and that just radiated the whole day! Each couple was introduced with a fun little dance and goodness did they save the best for last as the newlyweds were introduced. Their intro dance was so fun that we decided to include it here…is this couple adorable or what?!
We're pretty sure from that point on, Meredith did not stop dancing. The evening was full of delicious food, cocktails, cake, and lots and lots of dancing. And since it turned out to be an incredibly beautiful evening and with the sunset peeking out from beneath the clouds, we knew we had to steal the newlyweds away for a few quick shots for the wedding video.
Marcus and Meredith, we absolutely loved filming your wedding! We hope that as you look back on your wedding video you will be able to relive and cherish your amazing day as if it were yesterday. We are so honored and grateful that you chose us to capture it and wish you all the best for many years to come!
Video: Reel Special
Photography: The Malicotes
Venue: Round Barn Stable of Memories
Catering: Bayou Bluegrass Catering
Wedding Cake: Happy as a Lark Cake Creations (Brandi Romines)
Florist: Stems
Makeup: Mollie Elliott
Hair: Joli Salon + Spa
DJ: Yancey Entertainment Services
Transportation: Gold Shield Limo
Wedding Dress: Pronovias from Lace Bridal Couture
Bridesmaid Dresses: Twirl Boutique
Tuxedos: Jos. A. Bank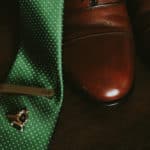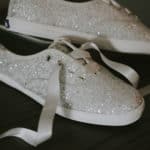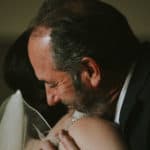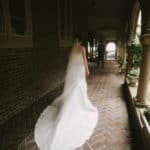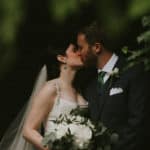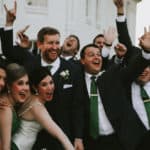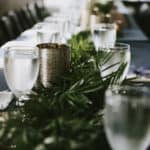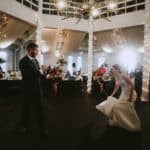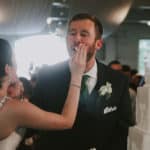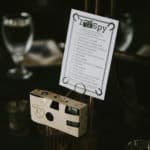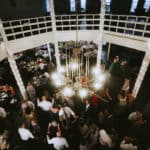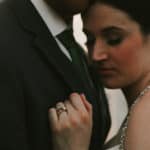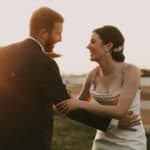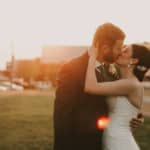 Comments
comments