Ryan and Rhiannon were married on June 15, 2019, in Lexington, Kentucky, and chose Reel Special to capture their wedding video.
Ryan and Rhiannon are one of the sweetest, most fun and energetic couples we've EVER met! These two met at the World Famous Two Keys Tavern in Lexington, Kentucky. It all started with an innocent request to dance, and it culminated in Ryan proposing to Rhiannon inside Cinderella's Castle at Disney's Magic Kingdom (which is now basically their favorite place on the whole planet)!
We couldn't wait for this wedding day to arrive! We started off filming Rhiannon as she was getting ready, and we had the pleasure of working alongside our fabulous dynamic duo of friends Matt and Kelsey Malicote of Malicote Photography. It was an absolute joy to be with Rhiannon as she was spending time with her best gals — showering them with gifts and lots of love! All the girls got ready at the cutest little Airbnb in downtown Lexington.
Brittany stayed around to capture wedding video footage of Rhiannon and her bridesmaids while Ryan headed down to where the groom was getting ready at the Hilton in downtown Lexington. We loved the letters and gifts they gave to one another; this is always such a special moment for the bride and groom. Their first look together was precious and you all, no one could wipe that beautiful smile and giddiness off Rhiannon's face. We loved capturing some of their first moments together for the wedding video in Gratz Park moments before the wedding party joined in on the fun!
The ceremony took place at First United Methodist Church in downtown Lexington. Ryan and Rhiannon wrote vows to one another and they were beyond amazing. Besides Rhiannon's Dad playing his ukulele and singing "Somewhere Over the Rainbow" to his little girl on her wedding day (seriously…cue ALL the tears!), another one of our favorite parts of Rhiannon's vows was when she told Ryan that spending together forever still wouldn't be long enough. Both Ryan and Rhiannon were glowing with love and it was such an honor to capture this love for their wedding video!
Their reception was nothing short of beautiful, as Doug Smith Designs canvassed the most spectacular scene of a fairy tale wedding. These two Disney loving newlyweds celebrated with their closest friends and family and it was definitely a night to remember. Guests enjoyed a delicious buffet dinner all before Ryan and Rhiannon cut the cake. The evening was perfect and so were these two lovebirds. They made capturing footage for the wedding video easy, but made it so much fun. We loved all the special touches to the most perfect evening. And this bride, she danced the night away in her adorable white romper that she changed into later during the reception.
Ryan and Rhiannon, we absolutely loved filming your wedding! We hope that as you look back on your wedding video you will be able to relive and cherish your amazing day as if it were yesterday.
The Wedding Vendors:
Video: Reel Special
Photography: The Malicotes
Wedding Design and Planning: Doug Smith Designs
Venue and Catering: The Carrick House + Lundy's
Wedding Cake: Tinker's Cake Shop
Hair and Makeup: Blush + Glow
Dress: Hayley Paige from Twirl Boutique
DJ: Kentucky Sounds
Stationary: Simply Done Invites
Transportation: Gold Shield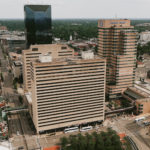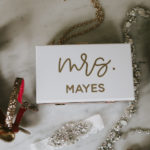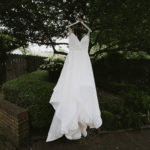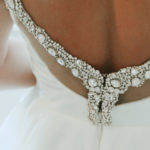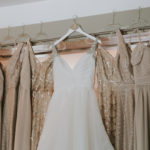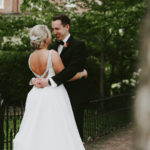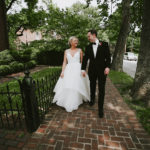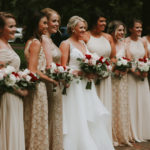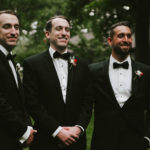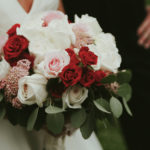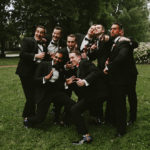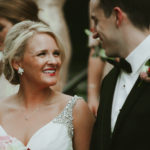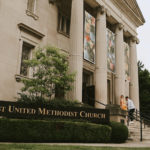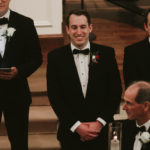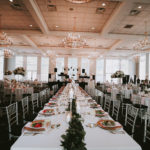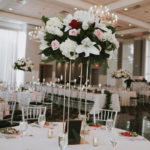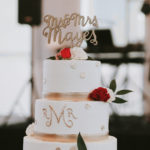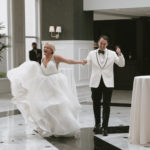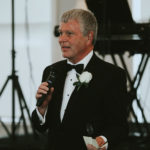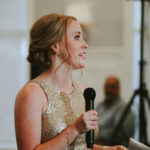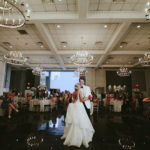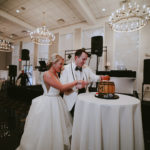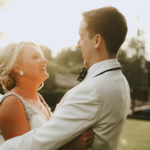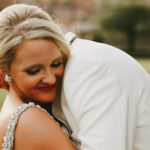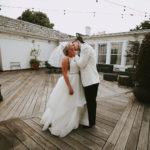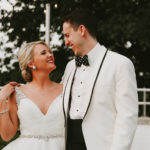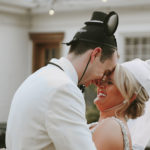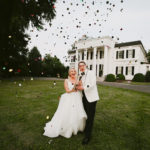 Comments
comments