Scott and Kendall were married on October 5, 2019, in Nicholasville, Kentucky, and chose Reel Special to capture their wedding video. Check it out below.
Scott and Kendall are one of the sweetest couples you will EVER meet! Right from the start, it was like we had always known each other. Willow tagged along for the meeting and they were the sweetest to her! They were excited about life. Passionate about each other. And super excited to be planning for their special day.
After hearing about the details and finding out that Angela Sallee with Bit by Bit Events was planning their wedding (Angela and Kendall were longtime childhood friends), we definitely knew it would be an honor of capturing Scott and Kendall's wedding video.
We loved getting to be with Scott and Kendall as they were each getting ready in their own spaces at Champion Trace in Nicholasville, Kentucky. Kendall was being glammed by the one and only Allison Jenks (Blush and Glow), while the other girls were having finishing touches done by the wonderful Blush and Glow gals, Brittany and Taylor.
Kendall looked stunning and so did all of her best gals! You could not wipe the smile off Kendall's face and everything about the day just seemed to fall perfectly into place. It was wonderful to get some quality time with Kendall before the first look and especially while Ryan was over filming with Scott as he and his best guys were prepping for the wedding.
The first look with Scott and Kendall was absolutely precious. Scott stood beneath a tree on what might possibly have been one of the prettiest fall days here in central Kentucky. Kendall gracefully approached her groom and tapped him on the back so he could turn around to see her. That moment was magical! As if their first look wasn't perfect, they had their sweet pup, Ollie, join them soon after and we just loved capturing all the fun for their wedding video.
The wedding ceremony took place beside the clubhouse at Champion Trace. Rows of white chairs lined the grass and friends and family filled in every seat. The minister led a beautiful ceremony where the two shared what they loved about the other, conveyed their vows, and sealed the marriage with a kiss! We're pretty sure the sun shined perfectly on these two the entire ceremony…it was so dreamy!
The reception was also at Champion Trace. Café lights were strung from corner to corner on the outside patio area, and each table setting was perfectly aligned with the beautiful floral centerpieces. Just after we were able to steal away the newlyweds for some beautiful sunset footage for the wedding video, Scott and Kendall were introduced as the new Mr. and Mrs. Guests cheered as they entered the reception and soon it was time to party!
Toasts were made by their loved ones, and Kendall's Dad delivered one of the most beautiful speeches EVER (be sure to watch the end of the highlight video to see a snippet!). Once everyone finished eating the delicious food prepared by DaRae's Catering, guests were treated to a myriad of desserts made by the bride's family. Different kinds of cake and brownies were served and you all, it was delicious! Once the desserts were served, the fabulous Kentucky Pro DJ team opened up the dance floor and had guests dancing the evening away. The night ended with a gorgeous sparkler sendoff as Scott and Kendal departed their stunning reception.
Scott and Kendall, we absolutely loved filming your wedding! We hope that as you look back on your wedding video you will be able to relive and cherish your amazing day as if it were yesterday. We are so honored and grateful that you chose us to capture it and wish you all the best for many years to come!
Video: Reel Special
Photography: Samantha Moore
Planner/Design: Angela Sallee with Bit by Bit Events
Florals: Stems
Venue and Catering: Champion Trace
Wedding Cake: Sassy Sweets and family
Hair & Makeup: Blush and Glow
Wedding Dress: Hayley Paige from Twirl Boutique
Groom/Groomsmen Suits: Logans of Lexington
DJ: Kentucky Pro DJ
Rings: Rivards
Pet Care: Piper's Pals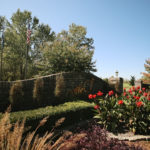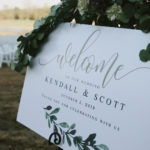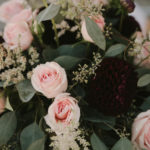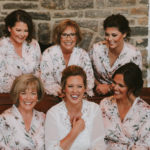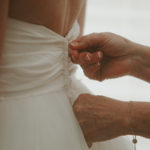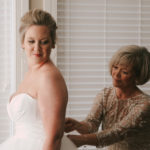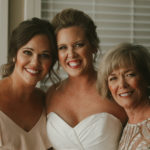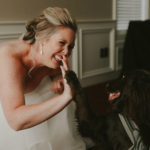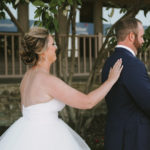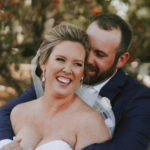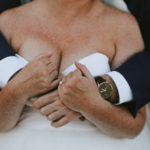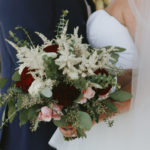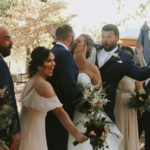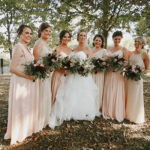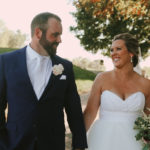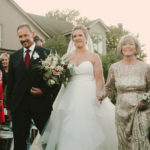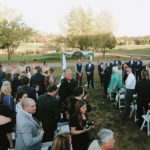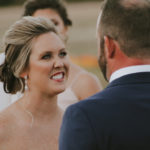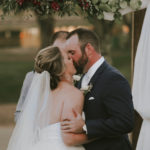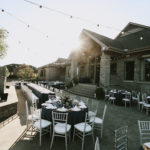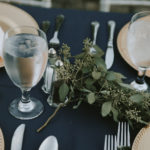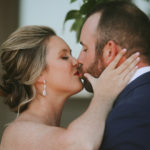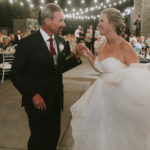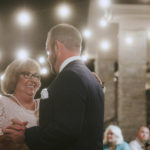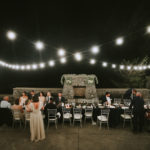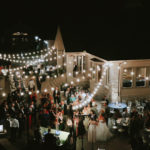 Comments
comments